UK Researcher Predicts Over 250,000 Chinese Will Have Coronavirus In Ten Days
by Tyler Durden
ZeroHedge.com
Fri, 01/24/2020
When it comes to estimating the human capital and potential fallout from a highly contagious epidemic, arguably the most important variable is the R0 ("R-naught") value of the disease, which represents the average number of secondary cases arising from an average primary case in a entirely susceptible population. That's the technical definition, a simpler one is that the R0, or basic reproductive number, of a contagious disease is the number of cases that a case of the disease generates over the course of its infectious period in a susceptible population. The higher this number, the more dangerous the disease, the more lethal the outcome.
Some indicative R0s are 0.9 – 2.1 for the common flu while the 1918-1919 pandemic-causing Spanish flu was estimated to have ranged from 1.4 – 2.8, with a mean of 2. Some other notable R0s are shown below, and note that SARS was between 2 and 5: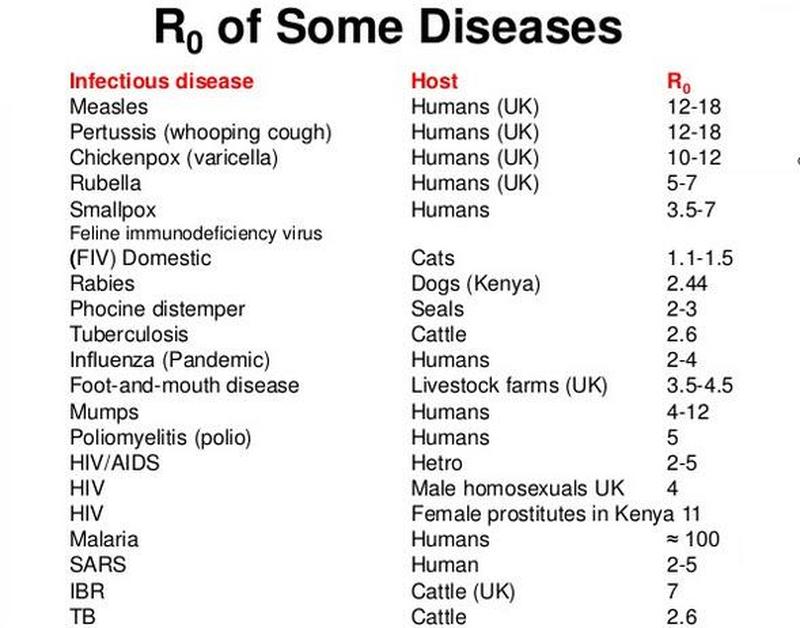 So what about the R0 of 2019-nCoV, also known as the coronavirus that has claimed over three dozen lives in China and infected (at least) 1,000 people? Naturally, since the disease is most active in China which is notoriously opaque especially when it comes to matters that can cause a mass panic, the best one can do is guess, and that's what the World Health Organization did yesterday when it issued a statement on the coronavirus epidemic with the following projection:
Human-to-human transmission is occurring and a preliminary R0 estimate of 1.4-2.5 was presented. Amplification has occurred in one health care facility. Of confirmed cases, 25% are reported to be severe. The source is still unknown (most likely an animal reservoir) and the extent of human-to-human transmission is still not clear.
The Rest…HERE