Senator Says CDC About To Confirm 3rd US Coronavirus Case
by Tyler Durden
ZeroHedge.com
Fri, 01/24/2020
Summary: Here's a glimpse of new virus-related developments that occurred overnight.
Total number of confirmed cases now 900+, 26 dead.
China restricts travel for 40+ million people as the death toll surges.
Two deaths have been reported outside Wuhan.
Some residents displaying symptoms are being turned away from hospitals.
Hospitals in Wuhan make urgent pleas for help and supplies.
Beijing orders PLA medics to assist in Wuhan treating patients
UK and US governments tell citizens to avoid outbreak zones.
Senator says CDC about to confirm 3rd US case
US senators receive briefing on the virus
* * *
Update (1120ET): A senator has reportedly told the press that the CDC is about to confirm a third case of coronavirus in the US. Unsurprisingly, stocks aren't taking the news too well.
SENATOR SAYS CDC ABOUT TO CONFIRM 3RD U.S. CASE OF CORONAVIRUS
That Senator has been revealed to be none other than Connecticut's Dick Blumenthal, a lawmaker with such a reputation for vanity, that it's hardly a surprise that he would murder stocks for his own political gain.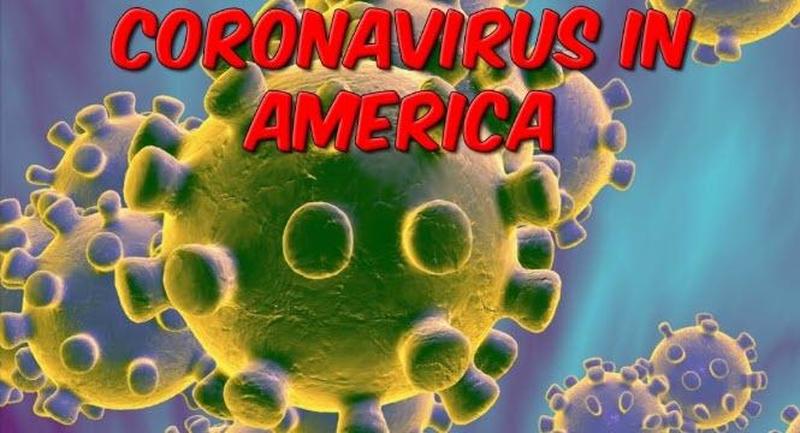 Following the briefing from health officials, Bloomy said the US needs "better relations with the Chinese" to help deal with the epidemic, a indirect slight at Trump.
And dozens more cases are still being investigated.
And just like that, stocks go "whoosh".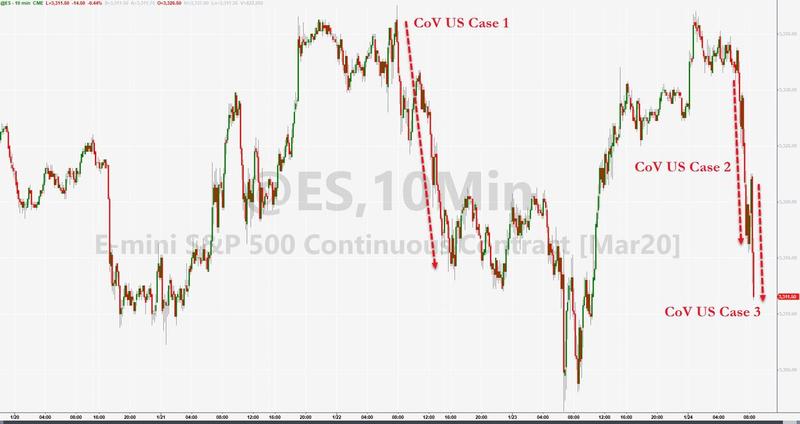 Meanwhile, in New York City, Mayor Bill de Blasio is warning that the risk of a viral outbreak in his city is low.