Doomsday Clock Hits 100 Seconds To Midnight As Viral Pandemic Sweeps Globe
by Tyler Durden
ZeroHedge.com
Thu, 01/23/2020
Stocks may have bounced off their session lows as Beijing moves to quarantine virtually the entire province of Hubei. Of course, anybody who seriously believes that China has the latest coronavirus outbreak "under control" is about to be seriously disappointed, as public health experts around the world warn that it's already too late.
In recognition of this disappointing but undeniable fact, the Bulletin of Atomic Scientists announced on Thursday that their infamous Doomsday Clock is now positioned at 100 seconds to midnight. This is tantamount to the clock's most dire warning since 1953, during the depths of Cold War nuclear paranoia.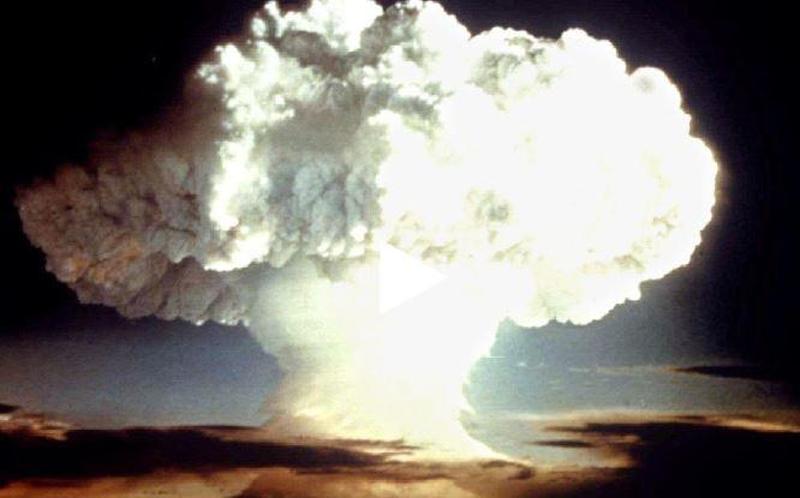 The head of the bulletin explained the organization's decision during a press conference on Thursday, according to Fox.
"We argued that the global situation was abnormal," Rachel Bronson, president and CEO of the Bulletin of Atomic Scientists, said during the press conference of the decision to keep last year's Clock the same, but noted that nuclear and climate situations are "worsening."
Astrophysicist Robert Rosner, who also sits on the organization's board, said "the fact that the clock is now a mere 100 seconds from midnight signals really bad news. What we said last year is now a disturbing reality in that things are not getting better."
Despite all of the left's hysterical complaints about the depredations of the Trump Administration, the clock remained at 2 minutes to midnight for all of 2019, though board members warned that this shouldn't be taken as a sign of stability. Instead, it's "a stark warning to leaders and citizens around the world," Bronson said.
Given the hostilities with Iran and the latest global coronavirus outbreak, it's hardly surprising that the board decided to adjust the clock's position during its most recent meeting.
Echoing former President Obama and other liberals, Rosner complained that the public's lack of discerning judgment when it comes to differentiating truth from falsehood has placed humanity in jeopardy.
"Past experience has taught us that even in the most dismal periods of the Cold War, we can come together. It is high time we do so again."
The doomsday clock, which was designed to warn of impending disasters, particularly of the nuclear variety, it takes into account increases in tensions globally, as well as other factors like – shocker – climate change.