Controversy Erupts After Elizabeth Warren Reveals Millions In Corporate Consulting Income
by Tyler Durden
ZeroHedge.com
Mon, 12/09/2019
After months of dodging questions over her income, Senator Elizabeth Warren (D-MA) revealed on Sunday night that she made nearly $2 million from legal consulting for corporate clients while she was a law professor at Harvard, the University of Pennsylvania and other law schools, starting in 1995.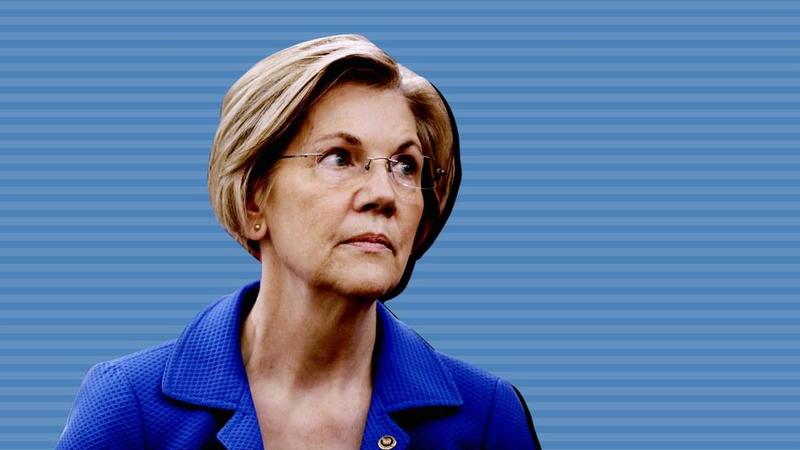 The income included $212,000 for representing Travelers Indemnity Co. in 2009, $190,000 for representing a department store chain, and $80,000 doing bankruptcy work for Enron creditors.
The Washington Post immediately framed the disclosure as an example of hypocrisy, saying Warren's past income "doesn't fit neatly with her current presidential campaign brand as a crusader against corporate interests."
For instance, the documents released Sunday show that Warren made about $80,000 from work she did for creditors in the energy company Enron's bankruptcy and $20,000 as a consultant for Dow Chemical, a company that was trying to limit the liability it faced from silicone breast implants that were made by a connected firm. -Washington Post
Warren's critics, such as Turning Point USA founder Charlie Kirk, seized on the opportunity to suggest that "While she advocates for socialism she hypocritically lives a millionaire lifestyle."
Breaking:

Elizabeth Warren just disclosed she made $1.9 million from her legal work representing big corporate clients

While she advocates for socialism she hypocritically lives a millionaire lifestyle

Socialism is the ideology of the ruling class elites, like Warren!

— Charlie Kirk (@charliekirk11) December 9, 2019
What the Post did not make immediately clear, however, is that Warren made all this money over the span of 17 years ("the figures disclosed Sunday show that nearly all of the money was made from cases filed after she got her job at Harvard in 1995") – drawing immediate criticism from many who suggested that WaPo's failure to highlight the time frame until the sixth paragraph was unfair.
Absurd framing, deceitful description, idiotic conclusion.

So irresponsible to publish this with zero context about time-frame, the nature of the work, how it evolved as her politics did, etc.

And one can be a critic of corporate influence without starving to death. https://t.co/rFnvG0dbCC

— Glenn Greenwald (@ggreenwald) December 9, 2019
Here's about $400k of it (Twitter only has four pics at a time), made helping plaintiffs sue illegal debt collectors, asbestos manufacturers, Philip Morris, and national banks, but go off. pic.twitter.com/yfzM3v7P3b

— Max Kennerly (@MaxKennerly) December 9, 2019
Deep down I'm sure even he knows that this is BS reporting and an unfair interpretation of Warren's income. Somehow, I feel like there was internal pressure from his editors to dial up the attacks. It's not beneath them.

— Marlo Stanfield to y'all, Meemus to my friends. (@BogusPogus15) December 9, 2019